Long and Partners celebrate 25 years with a new name and new look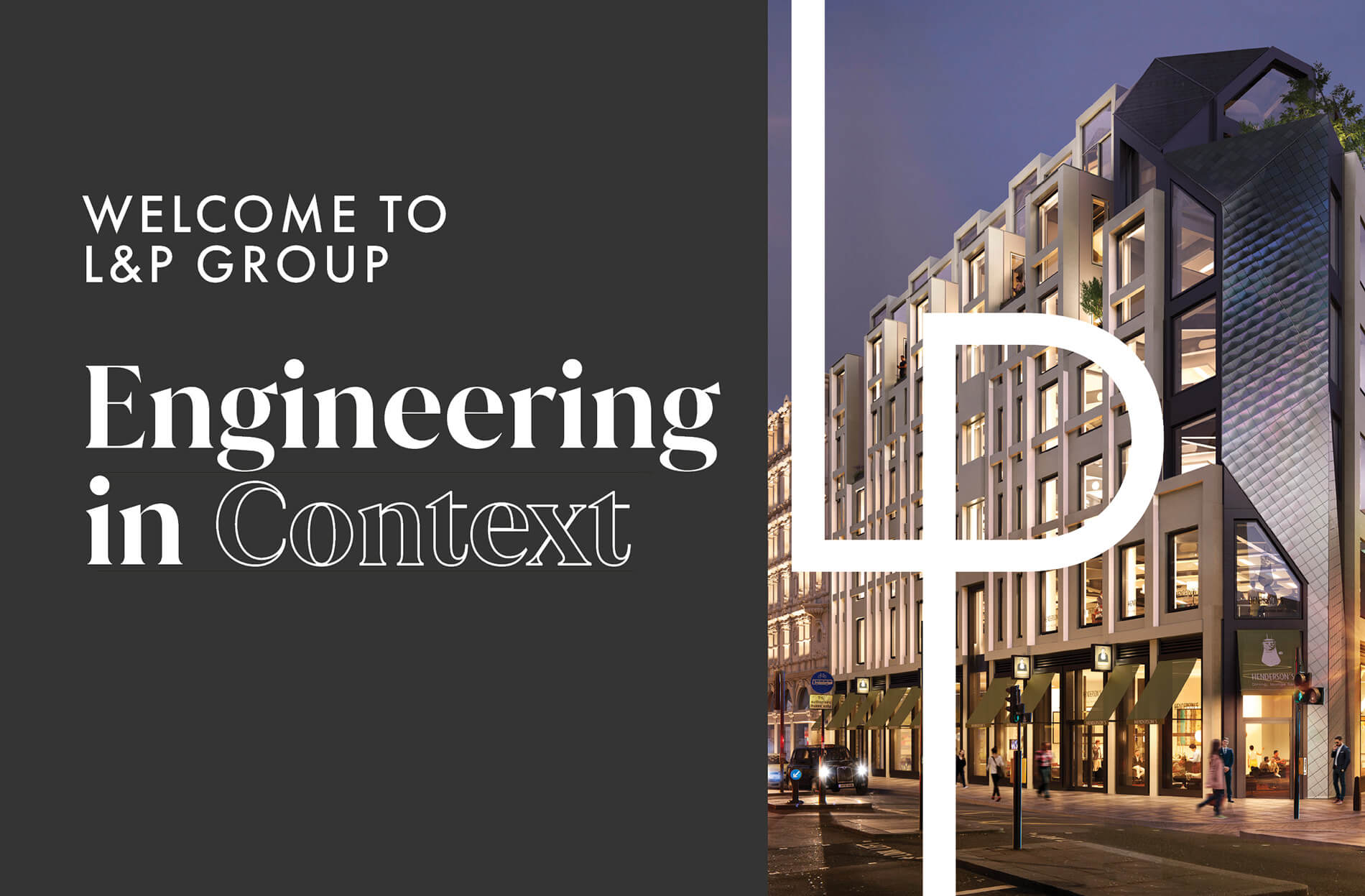 We are excited to announce that from today, Long and Partners will officially be known as L&P Group.
From humble beginnings at 131 Middlesex Street close by The Woodins Shades to our formative years in Devonshire Row close by The Bull, to our Head Quarters in the City of London to Regional Offices in Manchester and International Offices in Qatar, we have grown into a multi-disciplinary building services consultancy, designing and delivering on a wide range of projects, working with some wonderful people along the way.
We started with four, and now we are 80 + strong – retaining the same passion and desire to engineer better buildings through considered, contextual and sustainable design.
Our rebranding journey started eight months ago. We took stock of who we were and where we wanted to be: capturing and building on our people focused culture, and ensuring our clients' interests remain at the heart of what we do.
We defined six core social values to guide and influence our behaviour and decisions (Integrity, Balance, Informed, Connected, Courage and Ingenuity). Our new look and tone of voice have grown out of, and continue to reflect, these values – underscoring our commitment to being open and honest in everything we do.
Alongside the L&P Group rebrand, RES will now be known as L&P Sustainability, IPT will be known as L&P Technology, and Comco will be known as L&P Commissioning. We have also launched L&P Asset comprising a dedicated in-house specialist team of engineers experienced in maximising the potential and performance of existing building assets.
Our L&P Group logo has changed too, alongside our five core capabilities and we believe the vibrancy of the new design fits perfectly with the energised and creative services we provide.
Our new website boasts a clean modern design with an intuitive navigation system throughout the site. An improved menu function helps direct people to all our services, and is fully responsive with mobile devices, making it easy to navigate on a wide range of web browsers and portable devices. We'll be refreshing our website frequently with all the latest L&P updates, industry news and project information.
Finally, we would like to take this opportunity to thank everyone – including clients and colleagues who have supported us during the past 25 years – helping us to make L&P Group one of the most successful multi-disciplinary building services companies in the UK.