Successful completion of Lucent at Piccadilly Lights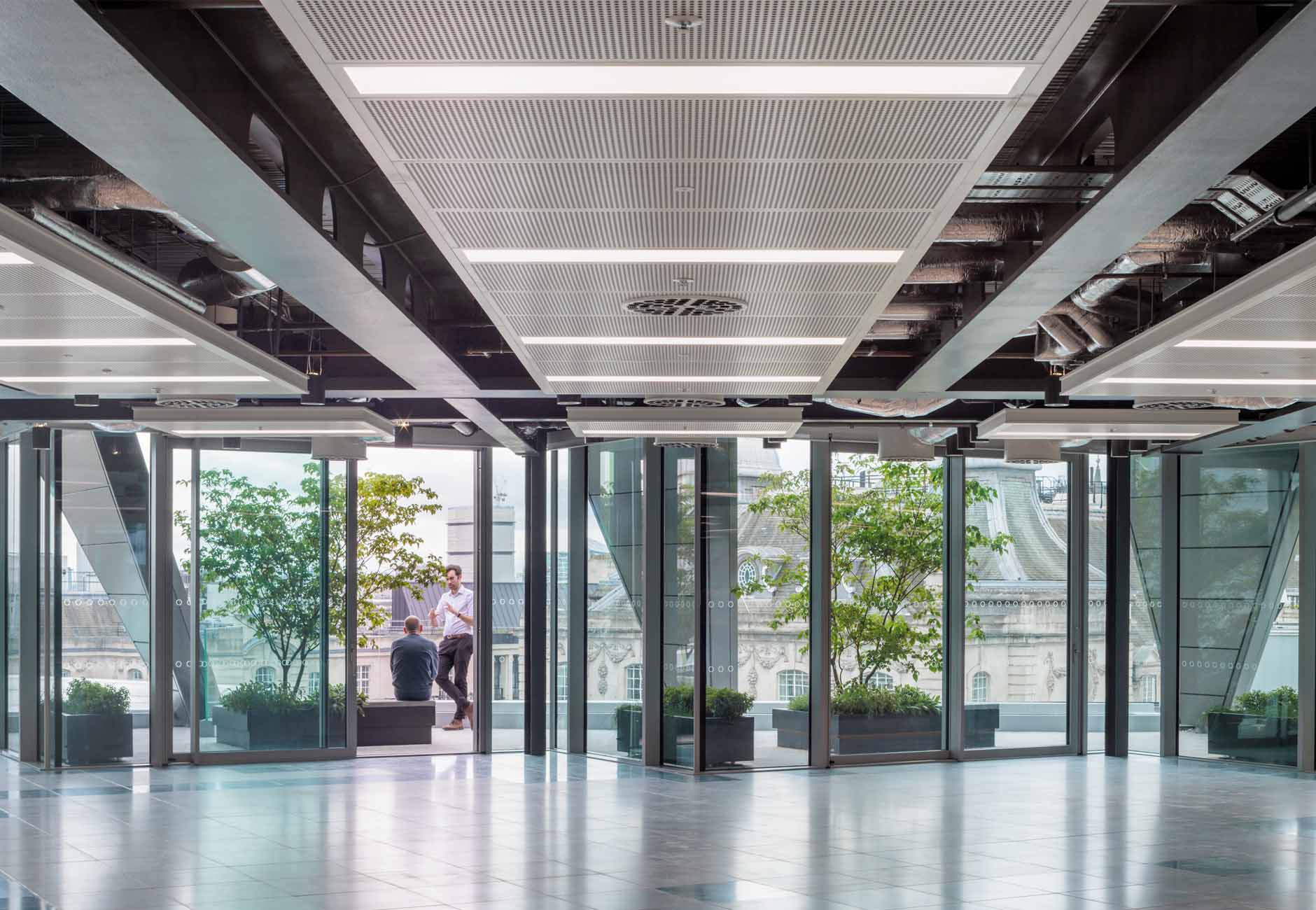 Today, we are proud to announce the successful completion of Lucent, a new destination directly behind London's Piccadilly Lights.
Lucent is a cutting-edge commercial development situated in the heart of London's West End and is a shining example of how modern spaces can seamlessly integrate with the beauty of nature.
The project comprises of 110,000 sq ft of flexible modern workspace, 22 terraces, 30,000 sq ft of retail and 3,000 sq ft. of residential units. L&P Group worked alongside Landsec, Wates, MJL, Fletcher Priest Architects, Waterman Structures and RLB to create one of London's most iconic buildings.
Sustainability is at the core of the design, construction, and day-to-day operation. It is home to over 600 plants, including a three-storey green wall, and the offices are illuminated by a light-filled central atrium – the focal point of which is a feature Whitebeam tree.
Lucent has also been designed to optimise employee wellbeing and achieved a 4.5 NABERS Design for Performance rating. The project has already been a huge success with over 23% reduction in emissions in comparison to Park L Building Regulation requirements, bivalent ASHP and boilers are providing up to 49% of the heating demand, and on-demand ventilation will provide energy saving and optimal indoor air quality for all users.
Associate Director George Herrick said, "Lucent has been a remarkable 7-year journey for L&P Group – which I am personally very proud of! The dedication and expertise that L&P Sustainability, L&P Engineering and L&P Technology brought to this project is a testament to our commitment to excellence."
For more information: https://lucentw1.com/