L&P promote five key members of staff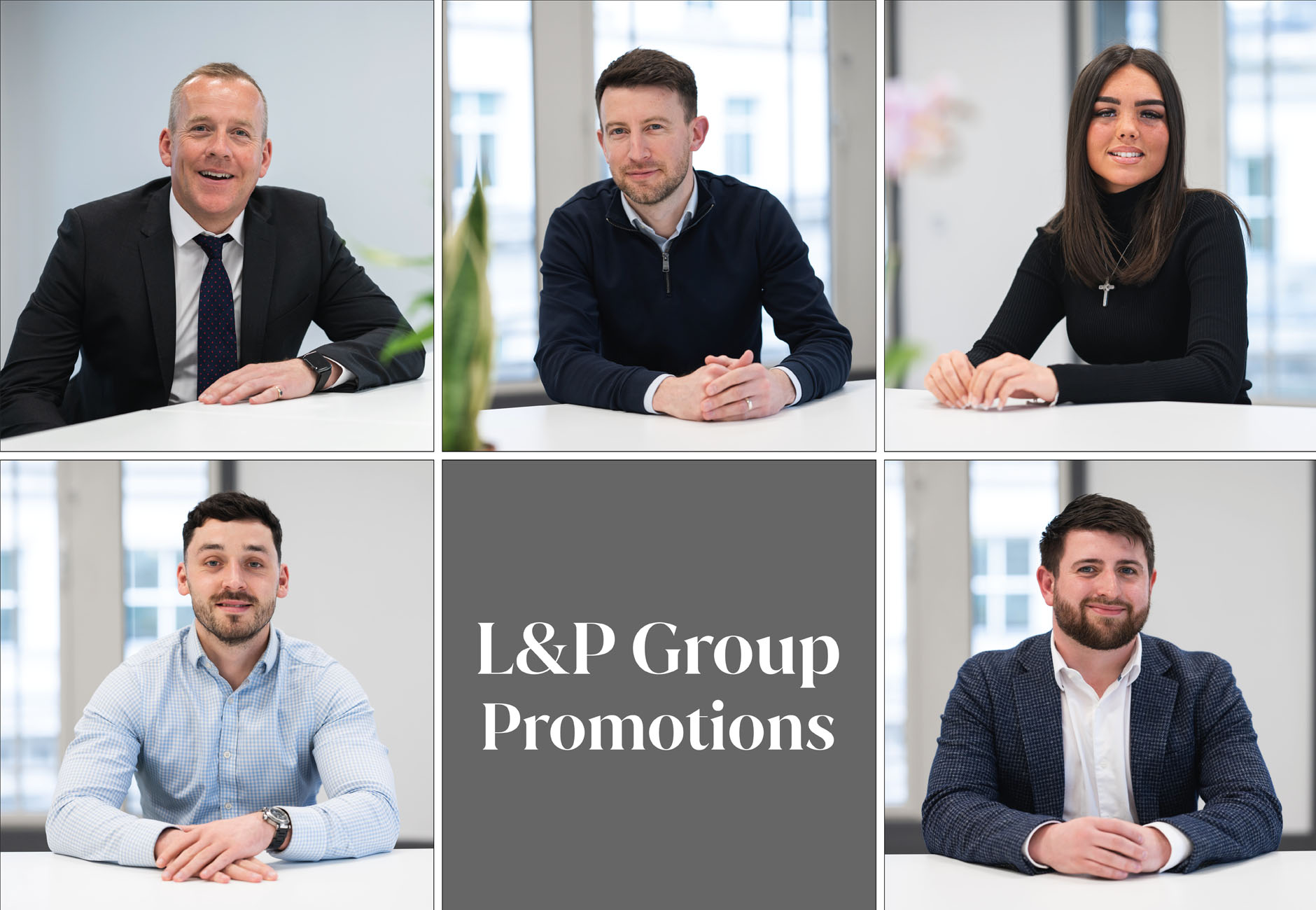 We are delighted to announce the promotion of five key members of staff within the business.
Peter Humphries is promoted to Director, Ash Reynolds to Operations Manager, Conor Kavanagh and Kieran McArdle become Senior Commissioning Managers, and Maisie Scawthorn becomes Marketing/Business Development Assistant.
Peter started his career with L&P over 20 years ago and is responsible for the delivery of a wide variety of projects, both within the UK, Europe and the Middle East, with specific focus on Mechanical, Electrical, Fire, Security, BMS and Public Health services.
Ash started his career with L&P in 2019 and has been involved in the management process of large and complex projects across the UK including commercial buildings, residential, pharmaceutical laboratories and hospitals.
Maisie joins the marketing team after starting her career with L&P in 2021. Maisie has become a crucial member of the business development team, supporting the execution of L&P Group's PR strategy ensuring consistency of brand communications across all platforms.
Conor has over ten years of mechanical services experience within the commissioning industry, and has been involved in the management process of large-scale projects in the UK, overseeing teams of engineers, project tracking, site meetings and witnessing of systems.
Kieran started his career at L&P in 2015 and has a proven ability to manage complex projects. Kieran will be developing L&P Group's new Manchester office by expanding client relationships, participating in industry conferences and events, and bolstering cross-business group opportunities.
Both Conor and Kieran were also recently shortlisted at the 2022 Commissioning Specialists Association Awards in the category 'Commissioning Manager of the Year'.
All promotions have been made in recognition of the individuals' achievements and significant contribution to the growth of L&P Group.