Largest outside 'inside' destination completes in London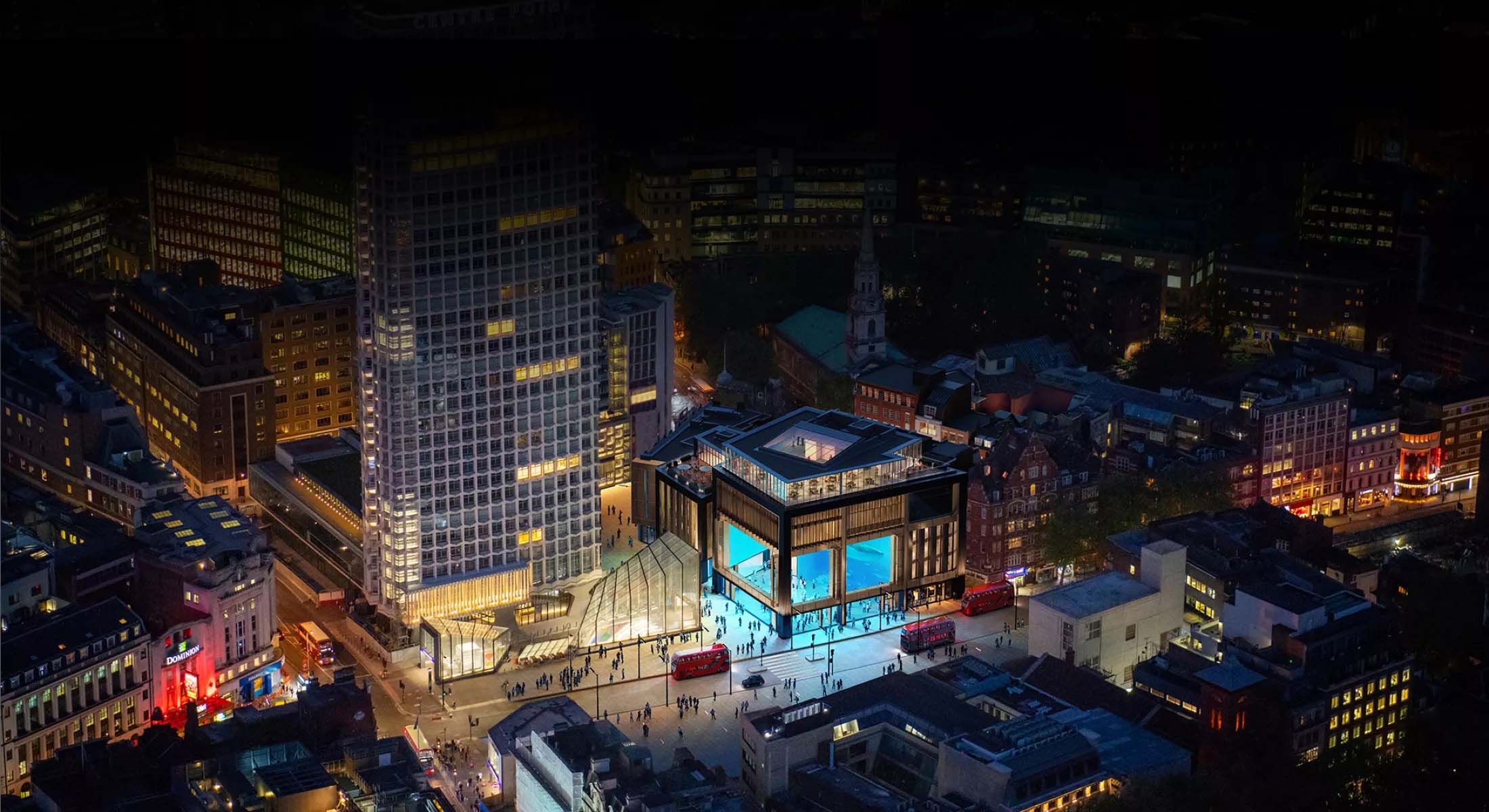 This month, L&P Technology's latest project completed, delivering the largest capacity entertainment venue in London since the 1940s.
Outernet London is located at the intersection of Tottenham Court Road and Charing Cross next to Centre Point. (the historic Tin Pan Alley) Here you'll find The Now Building and Now Trending, public galleries featuring giant Ultra HD screens capable of delivering one of the best audio-visual experiences in the world. There is also a 2000 capacity state-of the-art live music venue as well as Chateau Denmark a state-of-the-art boutique hotel, a wide range of different restaurants and further retail spaces and offices, spread throughout the district.
L&P Technology were retained as independent ICT Consultants at the concept stage to Practical Completion to design, specify, manage, and integrate the myriad of different technologies being offered across this vast campus. In our role as MSI, we ensured that all ICT elements, 3rd party contactors and stakeholders were fully co-ordinated and the technologies fully integrated.
The project presented many challenges, especially during the Covid 19 pandemic, requiring us to work with multiple building contractors, each responsible for the construction of different buildings, and we also managed equipment supply chain issues caused by worldwide shortages of semi-conductors.
All of this hard work by so many people has resulted in an amazing development that we are immensely proud of being a part of.
Read more here: Outernet London – Home (outernetglobal.com)