JJ Mack Building shortlisted at BCO Awards 2023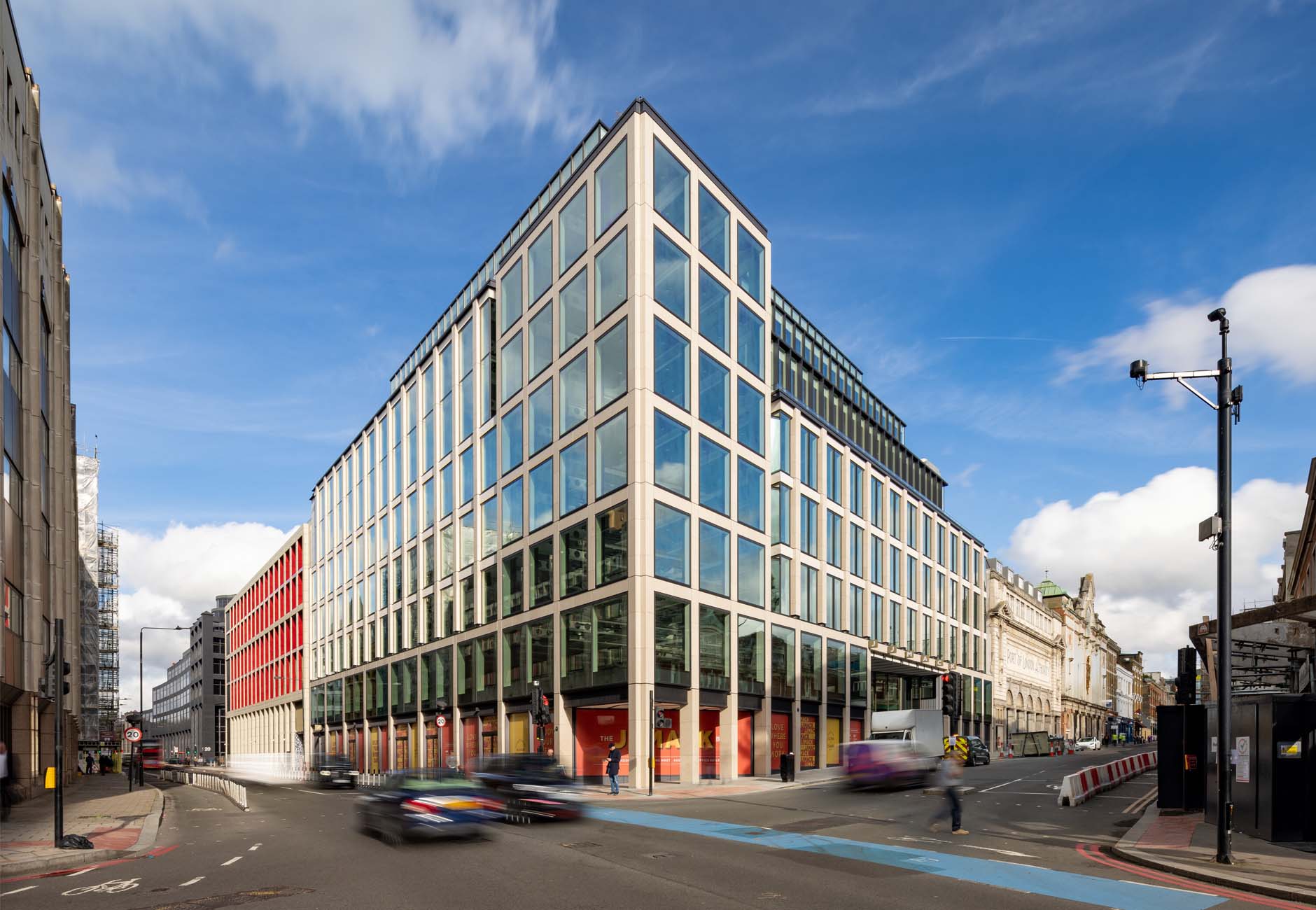 We are delighted to announce that the JJ Mack Building has been shortlisted at the BCO Awards in the 'Best Commercial Workplace' category.
The JJ Mack Building is a 200,000sq ft development in Farringdon, and provides ten floors of office space, with terraces on three levels and retail units on the ground floor.
L&P Group worked alongside Helical and Lifschutz Davidson Sandilands Architects to create one of the UK's smartest and most sustainable office buildings.
L&P Engineering were involved throughout the complete lifecycle of the JJ Mack Building, developing the design from conception through to construction. The Engineering team were responsible for producing a sustainable, efficient building services design, promoting a circular economy strategy as a core fundamental.
L&P Sustainability's role was to define the sustainability strategy from Planning Stage and delivering an 'A' rated EPC building.
L&P Technology provided ICT Consultancy and MSI services, designing and managing the smart network installation, and coordinated all the technologies in delivering the smart platform.
Senior Engineers Abdoullah Imedouane and Mohamed Mohamed said, "Working on the JJ Mack Building, with a client and design team that strived to deliver the highest specification of office and user space, was a great privilege. Developing the design during a time where there was great uncertainty around the world, the JJ Mack Building offered a chance for us, as designers, to take maximum consideration of what the requirements and outlook for office buildings would be for at minimum years to come. It has been extremely rewarding to be shortlisted for the BCO London Awards 2023."
The awards ceremony is set to take place at London Hilton on 25th April 2023.
For more information: https://www.bco.org.uk/Awards/Awards.aspx