Brunel Street Works shortlisted for awards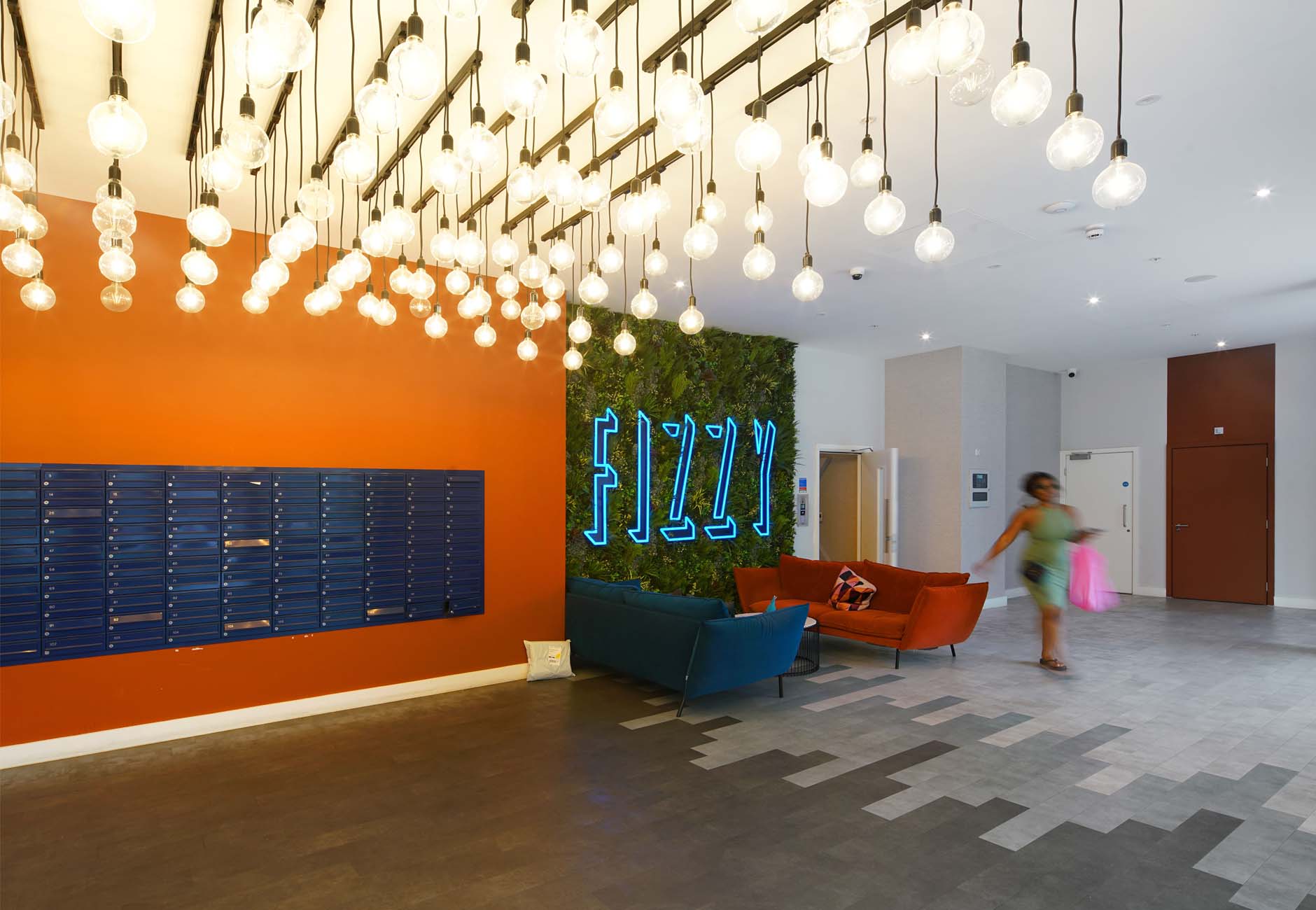 We are delighted to announce that Brunel Street Works has been shortlisted for 'Mixed Use Development of the Year' at the British Homes Awards 2023.
Brunel Street Works is a pioneering new neighbourhood next to Canning Town and leads a £3.7 billion regeneration programme bringing 975 homes, public spaces, restaurants, cafés, shops, and creative workspaces.
Brunel Street Works provides a vibrant new urban quarter on a highly complex site. The 2.5 ha GLA owned area measuring 0.5 km long and only 25-70m wide, is a narrow area of 'left over' land between transport infrastructure.
L&P Engineering completed RIBA Stages 3-7 from 2015-2022. The design and construction of Brunel Street Works reflects how everyday needs can affect design and this building overcame the challenges of building directly next to London City Airport, London Underground, DLR and road network.
L&P Technology designed the landlord security, assisted with the apartment data/ICT design, and helped coordinate the Fibre connectivity and TV solution via a 3rd party specialist to all 975 apartments.
Senior ICT Consultant Tom Crowhurst said, "L&P Group and the Brunel Street Works team are delighted with the news that the project has been shortlisted at the British Homes Awards 2023. A collective effort by all has ensured a great finished product from an MEPH and Technology perspective. We're excited to be attending the awards later this year".
The British Homes Awards celebrates the very best residential developments across the UK over the past year. The awards recognise the teams, schemes and solutions that have made a positive impact in communities across the UK.
The ceremony will take place on Thursday 5th October 2023 at the OWO in London.
For more information: https://www.britishhomesawards.co.uk/shortlist-2023