The Michael Uren Biomedical Engineering Research Hub, London
The Sir Michael Uren Hub is a collaborative research hub: home to over 500 of Imperial's world-leading researchers, engineers, scientists and clinicians, working alongside one another to tackle biomedical and healthcare problems.
The 54 metre tall building, brings together the faculties of Medicine and Engineering on the Imperial White City Campus to support interdisciplinary and translational research. Each floor is served by its own vertical modular plant room, ensuring the building is flexible and future proof as tenants' needs change over time.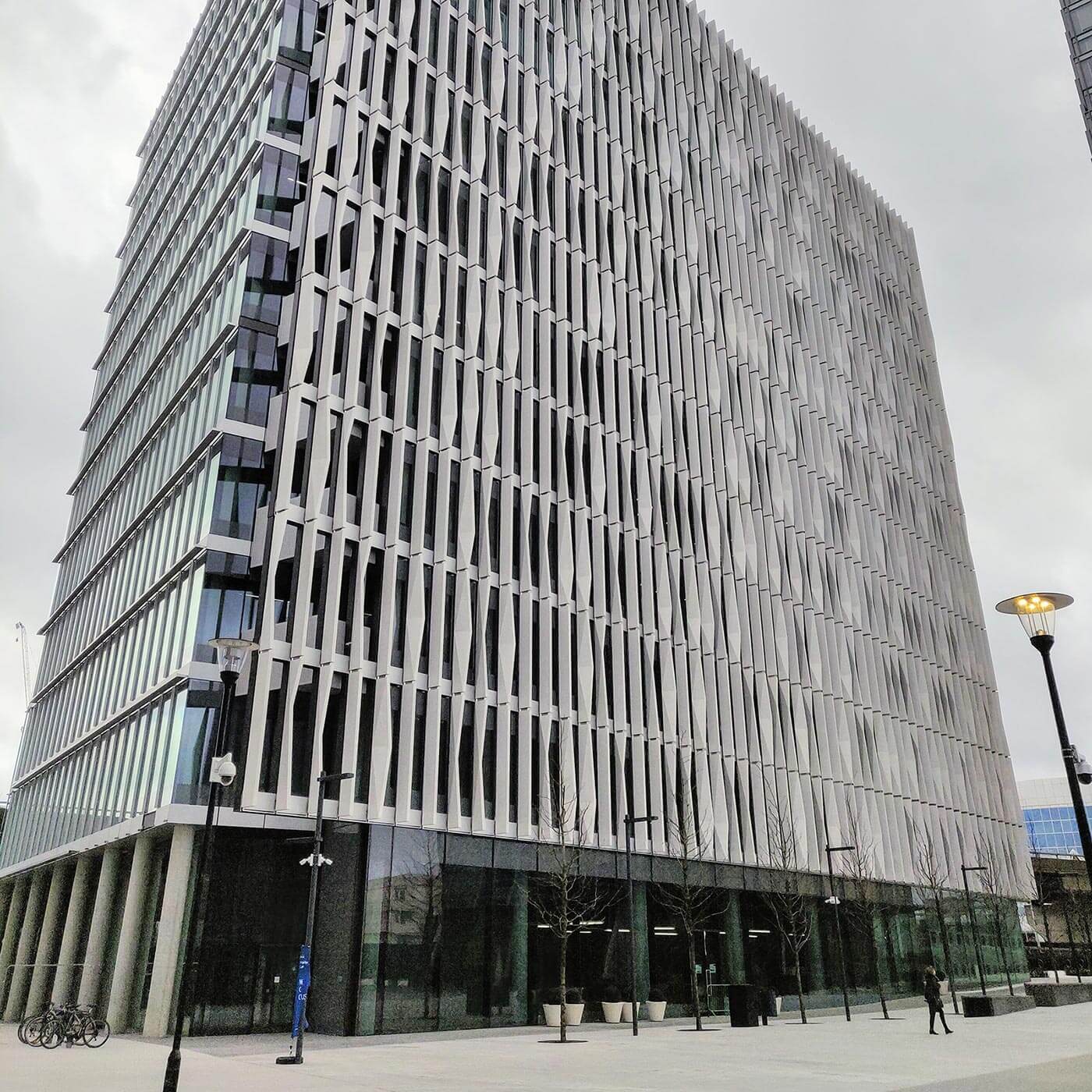 Date Completed
December 2019
Design Team
Architect - Allies and Morrison
Engineer - Buro Happold
Contractor - ISG Construction
The buildings' concept connects closely with Uren's passion for concrete: Inspired by DNA strands, the exterior façade consists of concrete fins made from the GGBS or ground granular blast-furnace slag, pioneered by Uren: a waste by-product of coal-fired power station, producing a fifteenth of the emissions of their concrete counterpart.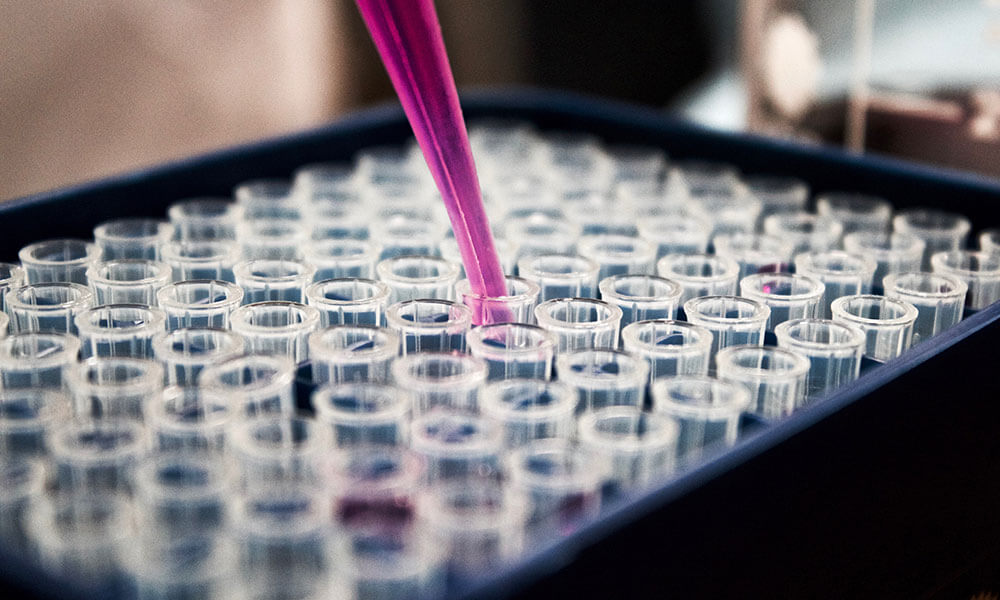 Buro Happold's highly efficient MEP strategy prioritises passive measues, such as high standards of daylight, while a sophisticated service strategy reduces airflows to maximise efficiency.
Initially, the research floors were designed as speculative research laboratory and write up spaces, and this changed over time : creating challenges for the delivery team. Peter and Phil worked hard to ensure close control of the fume cupboards was achieved and delivered on time.
Effective, efficient, and focused delivery was critical.
Consistent on-site team attendance by both Peter and Phil, plus open and clear communication with all stakeholders, ensured the L&P team had a hands-on and proactive approach to delivery. With unshakable academic timetables to accommodate, meeting the target handover date was critical and the team understood this from the start.
Peter Humphries and Phil Hunt remained on the project throughout - resource did not change at any time as consistency was critical.
We listened - and understood from the outset the requirements for delivery and how to achieve them as a team.
We weren't afraid to give an opinion if we thought it would make a positive difference.