HMRC India Buildings, Liverpool
Originally built from 1924 - 1932 for the Blue Funnel Shipping Line, damaged in World War II (and restored shortly thereafter), the Grade II* Listed India Buildings were acquired by Legal and General in 2017 in order to create a brand new supercentre for HMRC and its staff.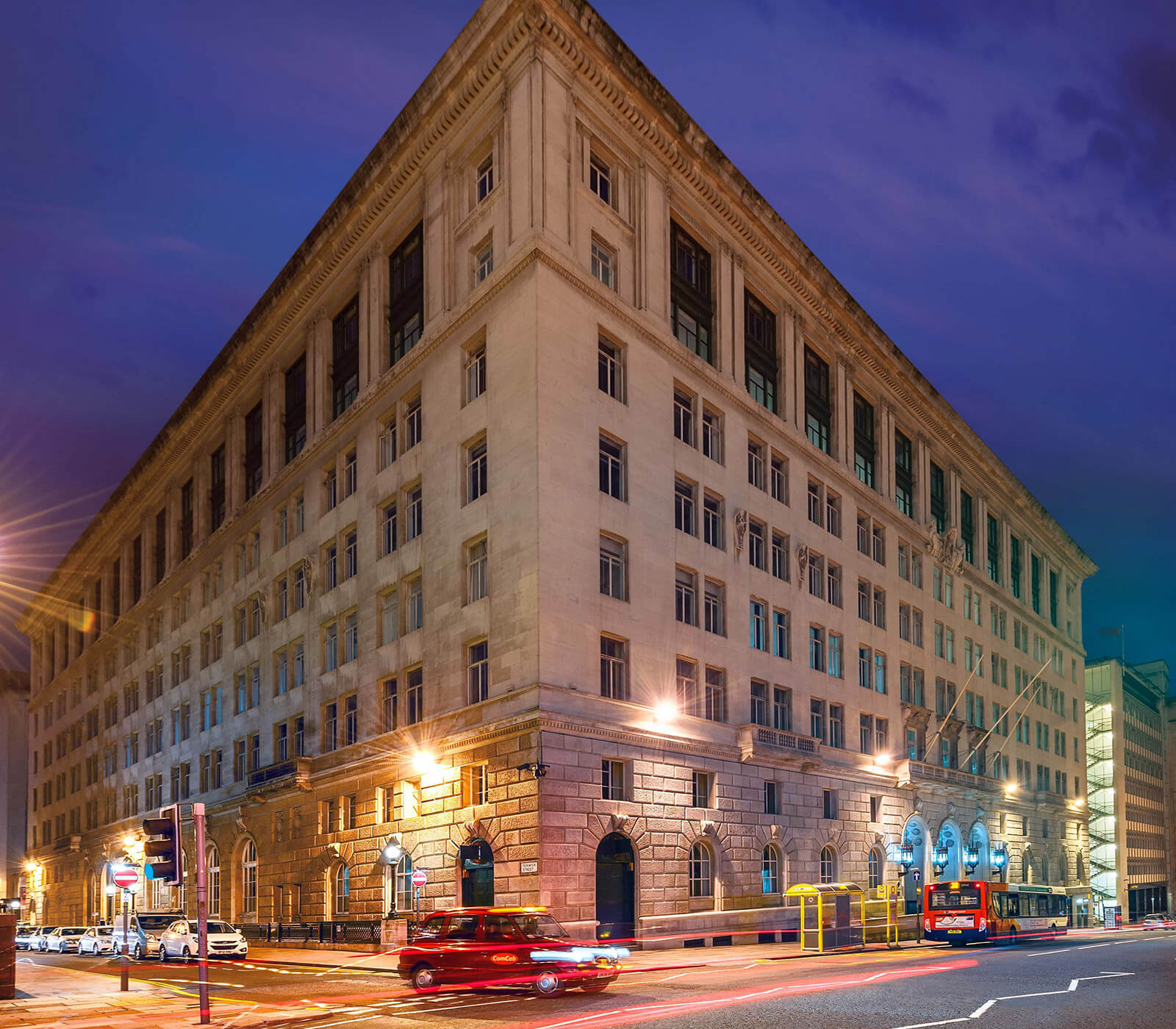 Date Completed
October 2021
Project Value
£15 Million
Client
Overbury (Delivering for HM Government)
Design Team
Architect - Falconer Chester Hall
Engineer - Crookes Walker Consulting
Contractor - Overbury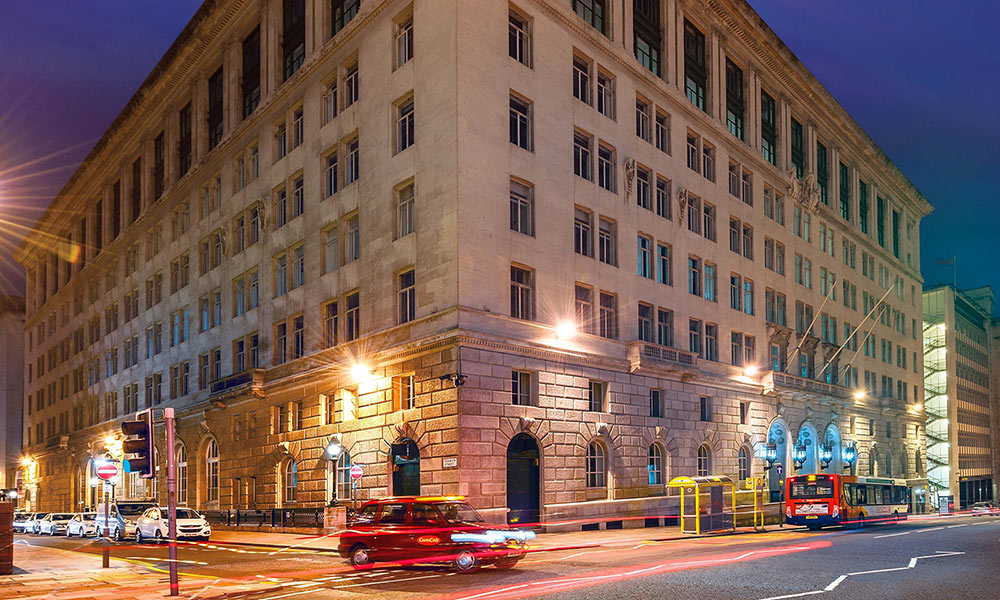 A painstaking refurbishment and redevelopment process included transforming the ground floor shopping arcade into unique meeting rooms; creating modern meeting and conference facilities, breakout rooms and reflection spaces to accommodate a modern workspace for in excess of 4,000 HMRC staff. The India Buildings span 10 floors and 500,000 sq ft of space, with 270,000 sq ft of space initially prelet to HMRC.
The L&P Commissioning team were responsible for the full CAT A and B fit-out of eight floors of commercial office space with roof and basement plant comprising boilers, chillers, air handling plant, fire alarm, LV and HV electrical services, access, security and BMS systems.
Unusually, the commission required the L&P team to work simultaneously with two client teams – one for the CAT A works and one for the CAT B. Clear, open communication with all stakeholders was essential, and our proactive delivery team ensured the project stayed on track.
Consistency was critical: Operations Director, Peter Humphries and Associate, Kieran McArdle were involved in the project throughout and a philosophy of "one team, consistent and committed at all times" – was – and is – a key ingredient in our approach to successful commissioning management.
We're open and honest with our client and stakeholders at all times - it's all about transparent delivery.
We listened - and understood from the outset the requirements for delivery and how to achieve them as a team.
Commissioning lead, Peter Humphries, remained closely involved throughout the process, and - recognising the importance of the project - supported Kieran and the Overbury team at all times both on and off site.
We weren't afraid to give an opinion if we thought it would make a positive difference.